START YOUR CAREER WITH US

B2Gold Namibia (Pty) Ltd. is a 90% owned subsidiary of B2Gold Corp. B2Gold Namibia's portfolio includes the Otjikoto Mine as well as extensive base metal concessions in northern Namibia. Otjikoto's construction was completed in 2014, and the first gold poured in December 2014 - with 2015 being its first full year of production.
The Otjikoto Mine is located in the north-central part of the Republic of Namibia. It is situated approximately 300 kilometres ("km") north of Windhoek, the country's capital, within the Otjozondjupa region.
The Otjikoto Mine can be accessed off the main B1 road, a primary paved road, from the towns of Otjiwarongo or Otavi, located approximately 70 km to the southwest and 50 km to the northwest of Otjikoto, respectively.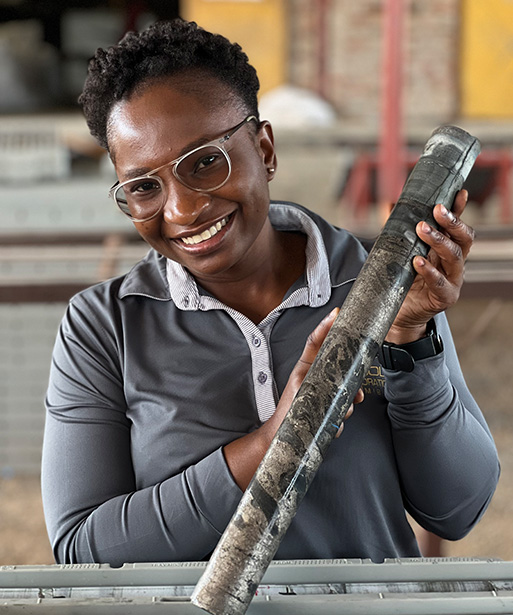 OUR VISION
TO BE THE BEST EXAMPLE MINING OPERATION IN NAMIBIA.
We are a highly reputable organization that protects its people, the environment and broader community from harm and enables them to grow with the success of the Company.
For this, every individual accepts responsibility and shares in the reward of results.
MISSION
TO PRODUCE SUPERIOR RETURNS AS A RESPONSIBLE MINING COMPANY.
Our people are our strength. That's why B2Gold Namibia seeks to hire and retain the best. This is a competitive advantage for the team and creates an environment in which the individual can excel.
We need to believe in - and commit to - continual improvement through our efforts, values and principles.
We need to at all times remember our overriding commitment to health and safety, the environment and sustainable development.

If you believe you can be a value added member of the
B2Gold Namibia family we encourage you to
submit your CV
for consideration.

Do you need help completing our register form?
Our Support team at Pnet can assist you!
Tel: 010 140 3099 / Email: b2goldsupport@pnet.co.za